Meet Our Team
At our firm, we have the client—and only the client—in mind.
Our reasons for becoming insurance professionals are deeply personal. We repeatedly saw friends and family struggling to find the coverage they needed. We are confident that with our understanding of the insurance space, we can help people better prepare for the future. After years in the business, we have developed a reputation for educating individuals in an easy-to-understand manner, so they can easily grasp personal insurance concepts. Above all else, we feel a commitment to our community.
Over the years, we have found that a team approach can be an effective method of helping clients with a wide variety of needs, as they navigate the complex world of insurance. We invite you to discover and experience the benefits of a diverse team with differing educational interests, experiences, and strategies.
One-size-fits-all just doesn't apply to insurance, which is why every client gets our undivided attention. We take a proactive approach when helping you develop a strategy to address all of your insurance needs. We recognize that everyone encounters challenges along the way and strive to anticipate those situations as they occur. Our only goal is to keep you and your loved ones protected with the policies you need. We invite you to check out all the material on our website. If something prompts a question, please send us a quick email or call our office. We look forward to speaking with you.
---
Paul Rieck, CIC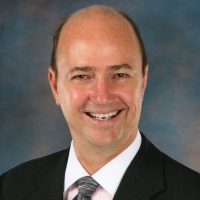 Founder of LOI Insurance.
I started my journey in the insurance industry in 1987. I worked for a couple of years as a life and health agent only. In 1989, I became a general lines insurance agent and went to work for a captive agency for another two years before entering the independent side of the agency world. I opened my own independent agency in 1995 in Okeechobee Florida where I am serving Florida Residents to this day as a Certified Insurance Counselor. I am also a John Maxwell Team Member certified as a Trainer, Coach and Public Speaker. John Maxwell is a nationally recognized teacher and speaker on the subject of leadership. We are changing the world, one person at a time. Personally, my wife and I are very active in our local church, Christ Fellowship. When we are not at work or serving at our church you will find us at a campground somewhere in Florida surfing, stargazing or bird watching.
863-357-1820 863-357-1824 paul.rieck@loiinsurance.com
---
Amanda Deschamps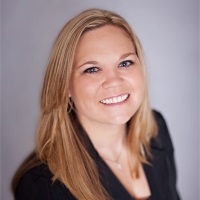 In the year 2000, I started my career in the insurance industry at LOI Insurance. I came in as an entry level customer service representative in personal lines. During the past 15 years, I have obtained my general lines insurance license and my life and health license. I continue to expand my knowledge in personal lines and commercial lines insurance. I have worked in all departments as a producer (personal, commercial and health insurance). This has served me well as I am now applying my knowledge to my new role as agency manager. My goal is to build trustworthy relationships with our clients by properly taking care of their insurance needs. Personally, I am a lifelong resident of Okeechobee, I enjoy spending time with my family, fishing and pretty much anything involving the great outdoors.
863-357-1820 863-357-1824 amanda.deschamps@loiinsurance.com
---
Adriana Hernandez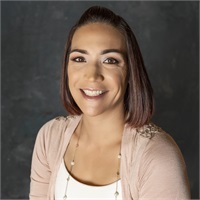 I am a customer service representative in personal lines. I have over ten years of experience in the customer service field. I am in the process of obtaining my general insurance license (220). This will increase my insurance knowledge, so that I am able to serve our clients better. My goal is to give each of our clients attention, affirmation, and appreciation throughout the process of handling their insurance needs. Outside of work, I am super mom! I am a member and President of Woodlawn Elementary PTO. I enjoy spending time with my family, traveling, and helping others.
863-382-0030 863-382-0851 adriana.tejon@loiinsurance.com
---
Brandee Lake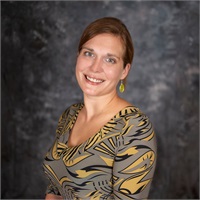 I started my insurance career in 2010. In 2013 I received my general lines insurance license. I continued on my journey and in 2015 I earned my Certified Insurance Service Representative Designation. My next goal is to become a Certified Insurance Counselor. I have experience in both commercial and personal lines insurance. I continue to further my knowledge every day. I strive to learn as much as I can so I can better educate, serve, and protect my clients. My Goal is to earn each clients trust and build lasting relationships. In my free time I enjoying spending time with my family. I have a wonderful husband, two sons and a daughter. We enjoy the beach, football, bike riding and board games. I look forward to furthering my career with the LOI Insurance family and serving all your insurance needs!
863-382-0030 863-382-0851 brandee.lake@loiinsurance.com
---

Client Centered
Whether you are looking for help protecting your family, your home, or your assets, our personalized service focuses on your needs, wants, and long-term goals.
Our team has years of experience in the insurance industry.
We can help you address your needs of today and for many years to come. We look forward to working with you.